Looking to take your Home Service business to the next level?
Fill out the form below to schedule your FREE 1:1 strategy session.
By submitting your information you agree that Rank Nearby may process your information in accordance with its privacy policy.
Are You Tired of Wasting Money on Digital Marketing That Doesn't Work?
Let Us Show You How to Scale Your Home Service Business
During your free, no obligations strategy session we will walk you through the exact process we use to help clients rank higher in search, drive targeted traffic and generate more leads than ever before. This is a custom-tailored plan so you can generate more leads, sales and profits.
Our team of trained online marketing specialists and I can do the following for you:
1. Run a Detailed Website Audit Report
The report measures everything that matters to the online success of your business. You can use this report to quickly and efficiently evaluate your website's strengths and weaknesses in more than 40 different ways
This audit alone is valued at $597.
2. Perform an On Page SEO Audit
This on page SEO audit report is perfect for generating an actionable checklist of recommended on page optimization strategies. Implement them to help your website rank higher, get more traffic and generate more leads.
This analysis alone is valued at $197.
3. Review and Audit your Google Business Profile (GBP)
Hundreds of potential clients are searching for products and services you offer on a daily basis in your local market. Are they finding your or your competitors? A properly optimized Google Business Profile directly impacts how many people find your business on Google when searching for your brand or services you offer. This report is a compilation of actionable strategies to help your GBP profile rank prominently in the "map results" in Google.
This analysis alone is valued at $197.
4. Perform a Digital Competitive Intelligence Analysis Audit Report
The competitive intelligence audit allows home service businesses to make strategic decisions based on a stronger understanding of their current position online within a specific industry. This report offers valuable insights for improving your online presence from your website across the Internet. You can use this report to quickly and efficiently evaluate your brand's online strengths compared to your competitors. This analysis alone is valued at $197.
5. Your Local Domination Marketing Plan
We will provide you with a step-by-step plan showing you how you can leverage the Internet to scale your business by enhancing your ranking in search, driving targeted website traffic and generating more leads than ever before in the geographic service areas where you provide your service. This analysis alone is PRICELSS.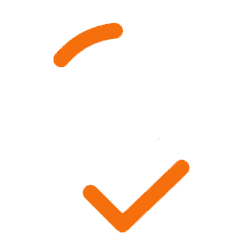 Reasons why you should work with Rank Nearby
Everything You Need to Grow Your Home Services Business
With Rank Nearby you get best-in-class web development, technology, marketing services and an experienced team to help scale your business.
"Working with the Rank Nearby team was great. We knew from the beginning that our website marketing project would be an ambitious undertaking, but they were able to seamlessly walk us through the process from start to finish. The entire team is extremely knowledgeable, experienced and very creative. If you need a web design or online marketing agency for your home services business, stop your search and call Rank Nearby today!"
"Rank Nearby has been terrific. They were fast at developing our new web site. Although our site was published just a few months ago, we are already getting roofing leads from it. We are also already appearing on the first page of Google searches for several important keywords and phrases. The results have happened faster than we expected. I highly recommend Rank Nearby."
Rank Nearby is the best! They developed our new website and created a detailed online marketing plan to fit our budget. I recommend these guys 1000% – they literally put our damage restoration company on the map and now our phone is ringing off the hook!
"We had used Google Pay-Per-Click for our internet marketing effort for years. We saw very minimal traffic at a very high cost. We engaged Rank Nearby to design our new website and work on our SEO program and the results have been nothing short of astounding. Our traffic has grown by leaps and bounds as has our business. I can't recommend them highly enough, they are professional, thorough and they deliver results!"
"Having worked with the Rank Nearby team for the past few years I can say unequivocally that their internet knowledge, development skill set and SEO expertise has dramatically improved my website traffic, lead generation and client conversion ratio. They provided me will full website development, deployment and ongoing on-page and off-page optimization. They have been spot on with their work product and support efforts, I highly recommend the team at Rank Nearby!"
"The team at Rank Nearby helped me bring my businesses into the 21st century in terms of website design, SEO and understanding how important online exposure and search engine ranking is for my local plumbing businesses. I view Rank Nearby as a vital part of my management team. Their expertise in matters of the Internet are second to none. I would encourage you have a dialogue with Rank Nearby before selecting a partner to work with!"
"We initially got in touch with Rank Nearby to help build a new website for our multi-location HVAC company because they came well recommended from another local roofing company. During our initial phone meeting, they explained the importance of proper web development and search engine marketing for local home services businesses like ours. We have experienced substantial growth in new customer inquiries and we couldn't be happier!"
"I was referred to Rank Nearby from a friend of mine who is the owner of a local cleaning company. Their attention to detail, exceptional professionalism and level of expertise is second to none. If you want the best website design and marketing for your home service company, reach out to these guys – I highly recommend the team at Rank Nearby."
Join our growing list of happy clients